A. CONCEPT OF TWINNING PROGRAMME
The Twinning Programme concept is yet another innovation of the Pondicherry University's Directorate of Distance Education. It envisages a tie-up between the Directorate of Distance Education, Pondicherry University and another College/ Institution of repute. In this mode, the University enters MoU with prestigious Institutions endowed with human and physical resources and having excellent learning ambience.
            These partner Institutions/ Colleges are referred as TWINNING CENTRES of the Directorate of Distance Education, Pondicherry University.   The Twinning Centres organize all the important tasks on behalf of the University including admissions, conduct of classes during week-ends, semester examinations and liaisoning with the University in a more structured fashion under the strict supervision and guidance of the Pondicherry University.
            The marked difference between the conventional Distance Education Programmes and the Twinning Programme is that classes in the former mode are conducted for Eight days in a semester (Personal Contact Programme) while classes are conducted more frequently during the evening hours and week-ends throughout the semester in the latter mode at the Twinning Centres.
B. List of Twinning Programme Centres
1. Loyola College
(Established in the Year 1925)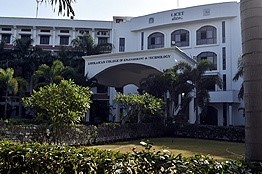 2. St. Joseph's Evening College (Autonomous)
(Established in the Year 1972)
No.35, Museum Road, Bangalore-560 025
Coordinator: Prof. Kanishka- 9916855880
E-mail: director@sjput.in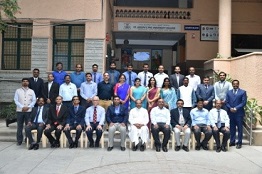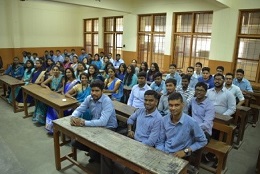 3. St. Xavier's College (Autonomous)
(Established in the Year 1860)
30 Park Street, Kolkata-700016
Coordinator: Prof. Asoke Nath-8583980490, 6291548289
E-mail: asokejoy1@gmail.com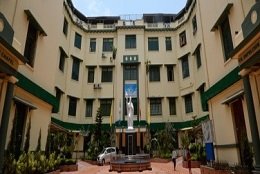 4. St. Joseph's College (Autonomous)
(Established in the Year 1844)
Chathiram Bus Stand, Tiruchirappalli – 2
Coordinator: Prof. Pravin Durai-9443838457
E-mail: pravindurai@mail.sjctni.edu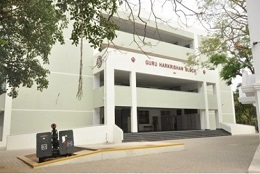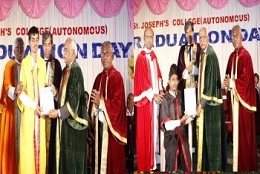 5. Guru Nanak College (Autonomous)
(Established in the Year 1971)
Guru Nanak Salai, Velacherry, Chennai- 600042
Coordinators: Prof. S. S. Savithri- E-mail: savee3@yahoo.com-9840859032
Dr. T.R.A. Devakumar E-mail : tradevakumar@gmail.com- 8072302097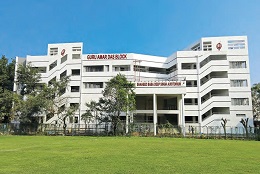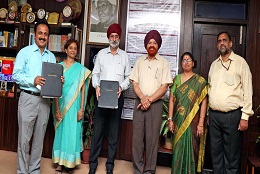 6. St. Aloysius College (Autonomous)
(Established in the Year 1880)
Post Box No. 720, Kodialbail Post, Mangalore- 575003
Coordinator: Prof. Ravi Shetty-7975386436
E-mail- ravishetty.aloysius@gmail.com
7. St. Joseph's College of Arts and Science (Autonomous)
(Established in the Year 1884)
St. Joseph's College Road, Manjakuppam, Cuddalore- 607001
Coordinator: Fr. A. Alex- 9344841814
E-mail: fatheralex@yahoo.co.in, josecol27998@gmail.com
8. Rourkela Institute of Management Studies
(Established in the Year 1984)
Institutional Area, Gopabandhu Nagar, Chhend Colony, Rourkela- 769015
Coordinator: Prof. Sreekumar- 7064400303
E-mail: sreekumar@rims-edu.com
9. Nanjil Catholic College of Arts and Science
(Established in the Year 2012)
Nedumcode, Kaliyakkavilai – Post, Kanyakumari – District
Principal: Dr.a.Meenakshi Sundararajan – 9443119565
Coordinator: Dr. K. Lucas
E-mail: meenakshingl@gmail.com
10. Andhra Loyola College (Autonomous)
(Established in the Year 1953)
Vijayawada – 520 088
Coordinator: Dr. Srirangam, Mobile No. 9490979796
E-mail: srirangam_mathew@yahoo.com
11. Loyola Academy
(Established in the Year 1978)
PUDDE – Twinning Programme
Old Alwal, Secundrabad – 500010
Coordinator: Mr. T. Hanok, Mobile No. 08309244661 E-mail: twinning@loyolaacademy.edu.in